The two NFL quarterbacks, Patrick Mahomes and Tom Brady are on top of the league in terms of their game performance and their high-paying contracts. Patrick Mahomes became one of the first players to crack a deal worth half a billion dollars after winning the Super Bowl in 2020. On the other hand, Tom Brady has signed one of the biggest sportscasting deal with Fox for the role of an analyst/ambassador.
After leading Kansas City Chiefs to a Super Bowl win, Mahomes became a hero and was awarded a 10-year deal worth $503 million. The star player will keep playing for the Chiefs until 2031.
ADVERTISEMENT
Article continues below this ad
He will get an average annual salary of $45 million over the period of 10-years. While signing the contract, he received a $10 million signing bonus, and a guaranteed $141,481,905.
Congrats to @PatrickMahomes on agreeing to terms on a 10-year extension worth $503 Million. He gets $477M in guarantee mechanisms and ability to have outs if guarantee mechanisms aren't exercised. No trade clause. First half billion dollar player in sports history. History made. pic.twitter.com/beSGN4jyej

— Steinberg Sports (@SteinbergSports) July 6, 2020
The 24-year-old player has led the Chiefs to an astonishing win in the Super Bowl. It gave him the biggest contract no one has achieved. Kansas City Chiefs defeated the San Francisco 49ers by 31-20 and won the Super Bowl title.
Tom Brady's contract with FOX Sports when he retires from playing is 10-years at $375M, according to the New York Post.

That $375 million is more than Brady has made from NFL contracts in his entire career (about $333M after this season).https://t.co/mglezWm2pb pic.twitter.com/CZvSUsp0LV

— The Athletic (@TheAthletic) May 10, 2022
Tom Brady recently came out of retirement to play his third season with the Tampa Bay Buccaneers. However, speculations persist for 2022 to be the last dance for Brady after Fox offered him a 10-year deal worth a staggering $375 million. He will be joining as an analyst after hanging his cleats for good. This deal remains the biggest sportscasting contract ever inked.
DIVE DEEPER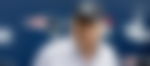 As per the deal, Tom Brady would pocket $37.5 million as an analyst, which is way more than what other analysts earn. On the other hand, Patrick Mahomes has one of the highest average salaries, in the league which Brady as a player could not get.
ADVERTISEMENT
Article continues below this ad
The two QBs, Tom Brady and Patrick Mahomes, have a bright future ahead
On the field, Patrick Mahomes has achieved a lot while just being 24 years old. He has won a Super Bowl title and reached the AFC Conference Championship four times in a row. And with his entire career still ahead of him, his promised $503 million is expected to come to fruition by the end.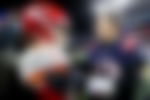 Brady has already made unbreakable records on the field by winning 7 out of his 10 Super Bowl appearances. He remains the most successful quarterback the sport has ever seen, conquering almost all the records he could get his hands to. Surprisingly, Brady is set to earn more as an analyst than he has as a player. The seven time Super Bowl champion has collected $333 million from his career as a pro football athlete.
ADVERTISEMENT
Article continues below this ad
Watch This Story: NFL Legend Drew Brees Sends Fans Crazy After Claiming He's Open To Return to Play Football
Source: | This article originally belongs to Essentially Sports