Report 'Meet Danny Mills' Son Makes UK Mile Running History With Remarkable Speed' Danny Mills isn't the sole representative of his family making their country proud in the realm of sports.
The ex-Leeds and Manchester City defender showcased his talent on the international stage, notably at the 2002 World Cup, earning 19 caps for England in a span of three years. Now, his son George is making his mark on behalf of Great Britain, impressing at the final leg of the 2023 Diamond League.
Meet Danny Mills' Son Makes UK Mile Running History With Remarkable Speed
The thrilling athletics event concluded in Eugene, Oregon, where Mills Jr. marked an exceptional end to the season by achieving a personal best in the mile run. His remarkable time of three minutes and 47.65 seconds secured both a third-place finish on the day and the distinction of being the third-fastest mile ever run by a Brit.
In this category, only esteemed British athletics figures Steve Cram and Seb Coe, the current president of the IAAF, have clocked faster times over a mile. Mills, modest in his achievements, expressed contentment with his series of races to close out the year.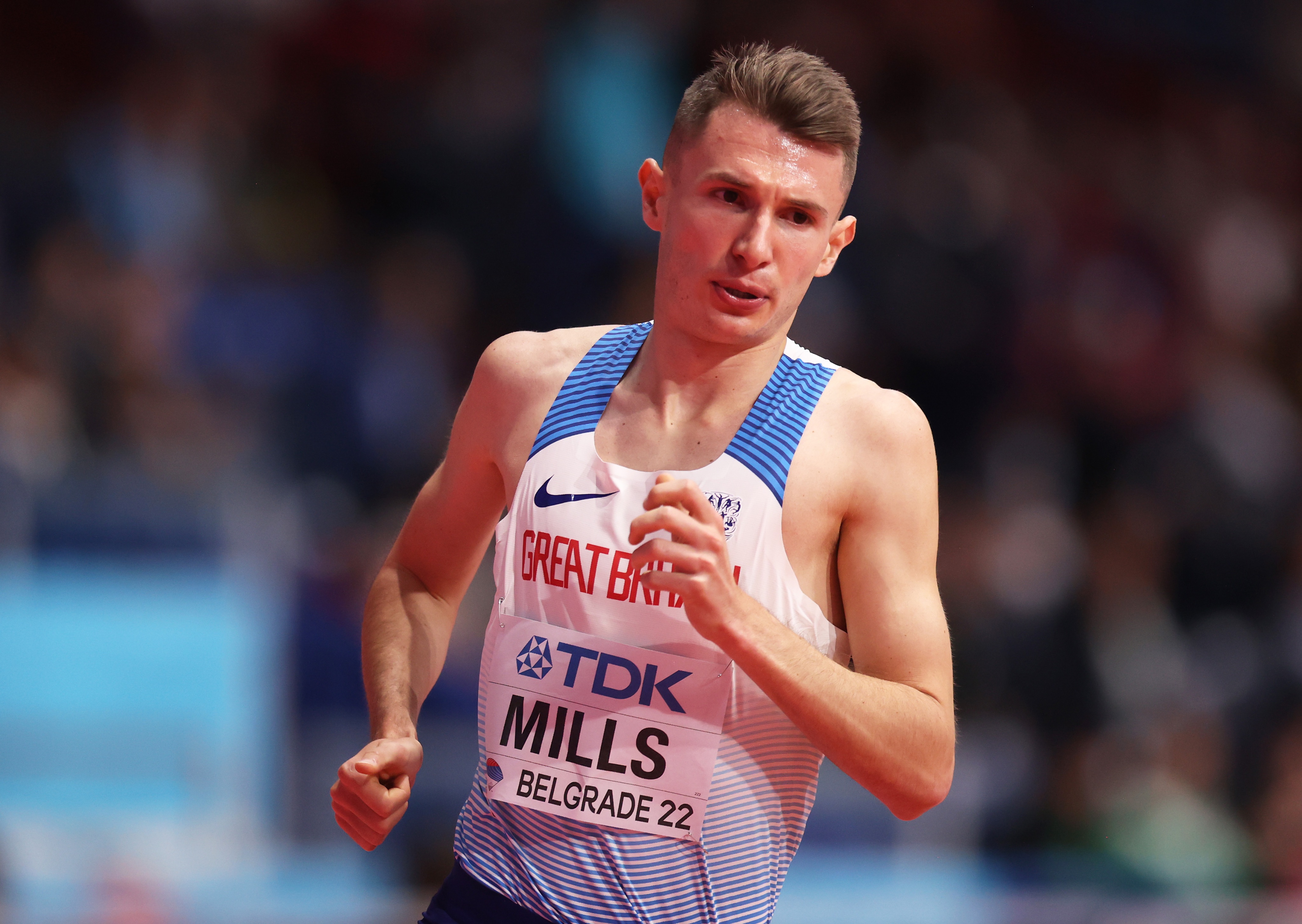 To surpass those ahead of him would have required an extraordinary effort, particularly with Norway's Jakob Ingebrigtsen shattering Cram's European record, set in 1985, by nearly three seconds with a winning time of 3:43.73. Yared Nuguse followed closely, securing silver and breaking the U.S. record.
When asked about his placement in Oregon, Mills humbly acknowledged his position, stating, "Third in a Diamond League final behind both – I think it was Jakob and Yared – so yeah, who's to complain? Those are two world-class athletes."
He added that while he aspires to better his time, being just four seconds behind the pace set by Ingebrigtsen and Nuguse is reassuring, given their exceptional performances.
George Mills, at 24 years old, demonstrated a strong finish to the season, earning praise from his father, Danny Mills, on Instagram, acknowledging the hard work, dedication, and the team's effort that contributed to his success.
Though initially aspiring to a football career like his father, George has found his calling in a different sporting arena. Meanwhile, his 19-year-old brother Stanley is currently gaining experience on loan at Oxford while being associated with Everton.
Facts To Know About English Athlete George Mills
Age: 24 (born May 11, 1999)
Sport: Middle-distance running, specializing in the 1500 meters
Personal bests: 1500 meters – 3:47.65 (2023), Mile – 3:48.24 (2023)
Major achievements:

British outdoor champion (2020)
European U18 champion (2016)
National champion (2020)
National indoor champion (2021)
Other Facts:
Mills is the son of former England international footballer Danny Mills.
He started running competitively at the age of 14.
He studied economics at Loughborough University.
He is coached by Steve Cram, a former world champion in the 1500 meters.
Mills is known for his strong finishing kick and his ability to run tactical races.
Also Read: What Is American Visual Artist Alexandra Grant Faith? Personal Life Explored