Tiger Woods is one of the greatest golfers of all time. The legend has won 15 major championships in his career and has made many more records. Golfers all around the world look up to Woods as their idol.
The 46-year-old golfer is amazing at his game and hardly hits a bad shot. However, he also gets irritated on the field, like others during the game. And the interesting thing is that it's not always because of missing a shot, or not playing. Sometimes, the fans are the cause of the golfers' frustration.
ADVERTISEMENT
Article continues below this ad
We have all taken pictures while we're out doing something special, watching a game, having lunch with our friends, or in a club at midnight. Everyone takes pictures for all different reasons. But this fan committed a mistake by creating a disturbance right before Woods almost hit the ball.
Tiger Woods gets angry just before taking a shot
A similar incident took place at the Open Championship once when a fan tried to click a picture of Woods but forgot to put his phone on silent. Unaware, the fan clicked a picture right when Woods was swinging his club and had to stop midway. The fan's phone made a loud shutter noise and created a distraction for the player.
DIVE DEEPER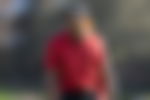 In reaction to this act by the fan, Woods was seen yelling at him for a moment. Disappointed, Woods turned around to take a deep breath or two. It is well understood that golf is a game that requires great focus. An inch to the left or right, and the ball misses the hole. And for a player like Woods who is well-known for his discipline on the field, this is quite a big problem.
Woods is a patient man
ADVERTISEMENT
Article continues below this ad
Woods is known for his patience and humble attitude. The player keeps his cool through most situations on the course. He is hardly seen reacting negatively to things. Moreover, the golf legend also has a great sense of humor and can make anyone around him laugh like a kid.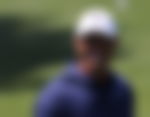 However, Woods calmed himself and took the shot a minute later. People on the internet highly criticized this act by the fan. They said that these activities should be monitored closely and fans should be advised to keep their phones on silent before they enter to watch the match.
ADVERTISEMENT
Article continues below this ad
What do you think of Woods' reaction? Share your thoughts in the comments below.
Watch This Story: Is Tiger Woods Still a Billionaire?
Source: | This article originally belongs to Essentially Sports