Report 'Man Utd Fans Uncover Harsh Reasons For Lisandro Martinez's 'The Butcher' Nickname' A disappointing performance by Manchester United against Brighton & Hove Albion has attracted significant criticism towards certain players at Old Trafford.
Lisandro Martinez faced scrutiny for his role in the 3-1 defeat, marking a challenging return after the international break. Interestingly, Brighton was the last Premier League team to triumph at Old Trafford back in August 2022, although Roberto de Zerbi had not yet taken charge of the team.
Man Utd Fans Uncover Harsh Reasons For Lisandro Martinez's 'The Butcher' Nickname
Martinez is affectionately nicknamed 'The Butcher' by his fans, highlighting his aggressive style of play compensating for his smaller stature in central defense. Unfortunately, this style did not prove effective on Saturday, prompting some supporters to playfully reinterpret his moniker.
"He's called The Butcher because he doesn't work after 3 pm," joked an Arsenal fan on social media, gaining widespread approval.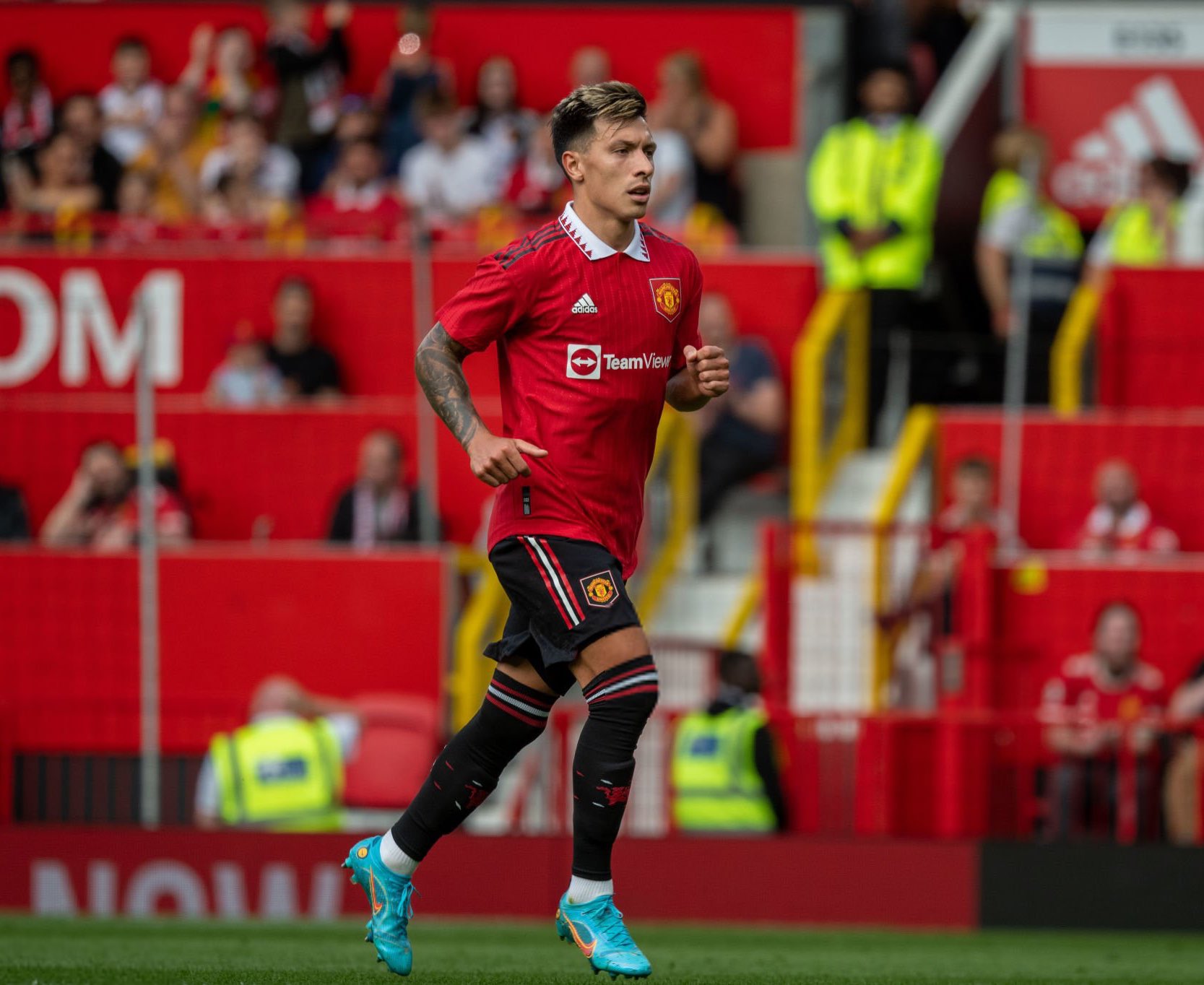 While Martinez provided an assist for Hannibal Majbiri's consolation goal in the second half, his defensive performance left much to be desired. There were arguments suggesting that he could have prevented all three of Brighton's goals with different reactions.
Danny Welbeck scored the opening goal after Martinez failed to close down Simon Adingra's cross. Additionally, Martinez was outmaneuvered by Pascal Gross for the second goal, falling for a feint before Gross netted the ball.
United's defenders struggled to contain Brighton's attacks, with Martinez among those caught off guard. Mocking his 'hard man' persona, another rival fan joked that "no player engaged in more stare-downs than Martinez."
Erik ten Hag decided to start Martinez despite an injury concern from the Arsenal match prior to the international break. Martinez was substituted for Aaron Wan-Bissaka late in the game, while Harry Maguire and 35-year-old Jonny Evans remained unused substitutes.
Maguire and Evans both made late appearances in the 3-1 loss against Arsenal, contributing to United's subsequent downfall. The team believed they had secured victory in north London before Alejandro Garnacho's goal was disallowed, and both Maguire and Evans played a part as United conceded two late goals.
"We need to be extremely disappointed and frustrated with ourselves," said Ten Hag in response to the defeat. "We will turn this around, but there's a definite pressure on us to secure victories."
Ten Hag expressed hope in the return of Raphael Varane and Luke Shaw from injury to bolster the team's efforts. However, an upcoming Champions League match against Bayern Munich poses a significant challenge, potentially exacerbating United's current situation.
Facts To Know About Lisandro Martinez Career And Family
Career
Lisandro Martinez began his professional career at Newell's Old Boys in 2016, making his first-team debut at the age of 18.
He moved to Defensa y Justicia on loan in 2017, and then signed permanently with the club in 2018.
In 2019, Martinez joined Ajax for a fee of €7 million. He went on to win two Eredivisie titles and one KNVB Cup with the club, and was named Ajax Player of the Year in the 2021-22 season.
In July 2022, Martinez signed for Manchester United for a fee of £57 million.
Martinez has represented Argentina at under-20, under-23, and senior levels. He was a member of the Argentina squad that won the 2021 Copa América and the 2022 FIFA World Cup.
Family
Lisandro Martinez is very close to his family, including his parents, Raul Martinez and Silvina Cabrera, and his little sister.
He is particularly close to his mother, who has been a huge supporter of his career throughout.
Martinez is also very close to his grandparents, who played a key role in his upbringing.
Other Facts
Martinez is known for his aggressive tackling, his movement with the ball, and his toughness.
He has been nicknamed "The Butcher" by some fans for his hard-nosed playing style.
Martinez is also a very intelligent player, and has been praised for his reading of the game and his ability to organize the defense.
Also Read: What Is American Visual Artist Alexandra Grant Faith? Personal Life Explored