Find out "How Nigerian Businesses Can Boost Revenue With Social Media" Millions of Nigerians use social media daily and businesses are finally seeing the opportunity for marketing.
One of the best reasons among others to use social media is to connect and engage with your customers; you can post status and engage in conversations.
Social media is one of the greatest innovations in technology. It is one of the most effective ways to attract new clients and engage with your existing clients.
How Nigerian Businesses Can Boost Revenue With Social Media
Businesses in Nigeria can use social media for lead generation, and sales conversion as well as drive brand awareness.
More so, social networks are not only a precious communication medium but also very powerful sales and marketing tools.
It has the capacity to attract users of all generations from all parts of the world, so the question is not whether to deploy social media to boost the productivity of your business as a Nigerian Entrepreneur but rather how to do it in the most efficient way.
Statista
 report shows powerful social media platforms, the likes of Facebook, YouTube, and Instagram pull over 
two billion
 daily active users worldwide. It's a huge figure.
It will shock you to know that it doesn't guarantee revenue growth if you fail to embrace and deploy state-of-the-art digital marketing techniques.
In this post, we will understand the incredible benefits of social media marketing with an emphasis on 9 ways Nigerian businesses can boost revenue using these social media channels.
Let's jump right into it.
Benefits of Social Media Marketing for Businesses in Nigeria
8 out of 10 SMBs use social media marketing to drive the growth of their business. However, this number drops in the space of Nigerian Businesses.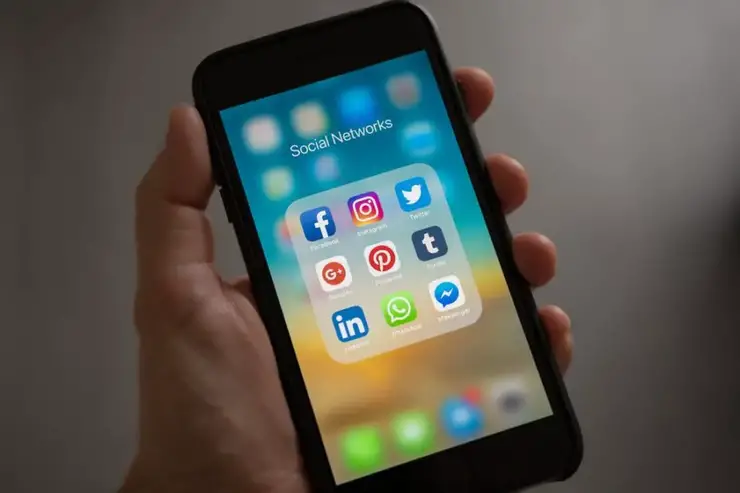 Consider that there are now over 3 billion using social networks across the world.
And these people are using social media to actively engage with brands.
Statistics by Facebook as of the 2nd Quarter of 2019 show that there are now more than 50 million small businesses using Facebook Pages to connect and engage with their customers.
And this data is attributed only to Facebook, so imagine how many businesses use other social media platforms such as Instagram, Twitter, LinkedIn, and so on.
Most importantly, is the fact that almost 60% of people use social media to research brands, products and to know how genuine those businesses are.
Social networks and businesses go together well and the relationship is only but getting stronger each second.
But what is the goal of social media marketing to Nigerian Businesses?
Are there any practical benefits it can bring to your company?
There are numerous advantages of using social platforms for brand promotion says Jake Gardner, a CMO at Assignment Helper.
They include:
Raise brand awareness and grow the number of fans
Promote the business using low-cost or no-cost campaigns
Grow the number of verified leads
Solidify customer satisfaction rate
Increase the number of conversions
Improve search engine ranking
Boost brand authority
Make the business more profitable
The last benefit on our list is probably why you are still reading further, so that will be our driver on these discussions.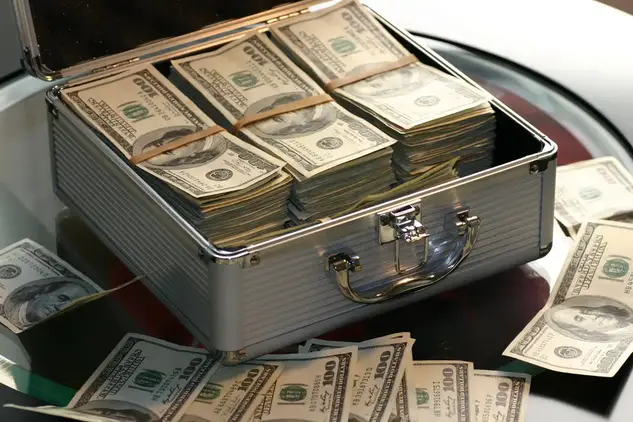 How Nigerian Businesses Can Boost Revenue With Social Media
Social networks allow you to utilize different styles and formats, hence the opportunity to boost business is literally endless.
However, some techniques and strategies have been tested and proven to be universal.
I want to share with you the top 10 strategies to increase the profitability of your business in Nigeria using social media. Here they are:
1. Drive Qualified Traffic to your Store or Landing Pages
Social media posts and ads are effective ways to drive quality traffic to your website, landing pages, or eCommerce store.
Sharing great content from your blog or website to your social channels is a great way to get the reader's attention to it as soon as you publish a new post.
A lot of today's business has gone digital, which means you can make use of Facebook and other networks to direct potential customers to your pages.
For example, a savings and investment app in Nigeria exploits social media to achieve her planned sales objectives and also to improve search engine ranking.
Furthermore, it gets more interesting if you add social sharing buttons to your website because users will get the opportunity to share your content on their social media accounts quickly and effortlessly.
Note: Your social medial profile must be optimized to spark interest and build trust and credibility for your brand.
2. Collaborate with Influencers
At a basic level, influencer marketing is a type of social media marketing that promotes brands, products, and services through endorsements and product mentions.
Studies reveal that 49% of consumers depend on influencers' recommendations.
In Nigeria today, Influencer marketing is booming on social media as consumers tend to trust reliable and authoritative niche figures in making purchase decisions.
The only effort you need to put in as a business is to identify the right person for this job. The point is to find a social influencer who suits the style and vision of your brand.
It is important to note that it is more of the quality of the audience than the number of following in as much as the following is a factor as well.
Besides that, you need to also put into consideration additional factors such as average engagement per post, location, and so on.
All these factors will make the selection process easier and more seamless.
3. Post Quality Content Consistently
Creating content is hard, and harder to stay consistent at it especially if you are running a business and wearing a lot of different hats.
So how in the world do you stay consistent with the quality content output? First off, by being keenly aware of what happens if you slack off.
Social media offers Nigerian businesses the opportunity to connect with their target audience every time they log in.
Keep your social posts entertaining, informative and inspiring, and your followers will be glad to see your new content in their feeds, keeping you top of mind and their first stop when they're ready to make a purchase.
It is important to have a mix of content.
What does it mean?
To put it simply, it means going beyond the usual suspects such as textual posts and images. Deploy varieties to your content.
You should use many different formats, including infographics, animations, videos, memes, GIFs, charts, and audio files.
4. Make Video Marketing a Priority
Without a doubt, video has absolutely dominated society.
According to a recent HubSpot Research report, four of the leading six channels on which global consumers consume video content are social channels.
Why is this important to Nigerian businesses? If you are not creating a video yet, you are likely falling behind.
But don't fret.
Over the years, we have come to realize that for most videos, the more simple and raw it is, the more authentic the content would seem… and that is what matters to your target audience interacting with you on social media.
Speaking of videos, we have to emphasize the great importance of this content format because it represents a dominant segment of modern marketing.
More than 70% of users would rather watch a video about a product or service than consume a textual description.
This suggests that you need to invest in video marketing to increase your brand awareness.
Live videos are getting increasingly popular and interesting these days, but you cannot put off the good old product reviews and testimonials; they still work magic.
Better yet, video production is becoming more cost-effective than ever —with your smartphone, you can shoot in high-quality, 4K video.
5. Don't Be Pushy and Aggressive with Content
However, when trying to build a relationship on social media platforms, you can't be pushy. Otherwise, your efforts will be dashed in the mud.
You may even generate negative results, and turn off your target audience.
Remember, nobody wants to be sold to but everyone wants to buy it.
After all, social media users want to be entertained, inspired, and educated, so don't feed them with too much promo content.
On the contrary, you should try to use the famous Pareto Principle (80/20 rule).
According to this rule, 80% of content should be entertaining, inspirational, or educative, while only 20% of content should have the intention of a sale and inspire the audience to make a purchase.
6. Use Social Ads to Target Qualified Leads
Another extremely useful strategy is to target qualified leads with social media ads.
Social networks have developed excellent advertising tools to help Nigerian businesses grow, so you might as well deploy this approach to reach your target audience.
You can use these advertising tools to create awareness, drive consideration, and inspire conversion.
For instance, Facebook Ads allow you to target three types of audiences:
Core audiences based on demographics, interest, and behavior
Custom audiences based on earlier interactions with the brand
Lookalike audiences based on similarities with the existing customers or custom audiences.
This is an incredibly powerful and cost-effective way to reach out to your prospects and seal more deals.
7. Tell Your Story
The concept of storytelling hasn't changed but the channels through which we tell the stories have.
With the emergence of social media and ever-changing consumer attention, you now have to tell a story as a Nigerian Business in new and more interesting ways than ever, be it 6 seconds or 60.
With storytelling, you connect with your target audience at an emotional level. Successful businesses use it to convince their target audience that they share the same vision, values, and beliefs.
In such circumstances, you should definitely try to create and tell your own story on social networks and use it as a medium for your business promotion.
However, in case you're not much of a storyteller, no worries, we recommend you to consult with expert writers or any content creation agency.
8. Encourage User-generated Content
Be it through micro-influencers, brand advocates, or celebrity endorsers, we all have seen the consistent rise of user-generated content on social media.
As reported by  SEMrush, 86% of businesses have tried user-generated content, but GoodVid discovered only 27% have a laid down strategy for this content in place.
It has been found that User-Generated Content sometimes sparks conversations, increases engagement, and builds trust.
But if deployed the wrong way, this content will have your followers packing up and leaving.
Sometimes you don't have to do all the work by yourself. It's a valuable marketing tactic because you get to turn ordinary customers into brand promoters.
Nigerian Businesses deploying this strategy have been able to skyrocket their revenue.
You can do it through social contests and giveaways.
However, there is always the option of offering small incentives to individuals who create the most attractive brand-related posts.
If you still don't believe in the capacity of this strategy, check out this stat: 85% of consumers find visual UGC more effective than brand content.
9. Improve Customer Service Using Social Media
Today, consumers have become more powerful than ever. They can post their opinions – good or bad – on a digital global sphere. It has become more fundamental than ever for business leaders to make sure that they are effectively managing their digital presence.
The majority of Nigerian consumers expect businesses to solve customer service-related issues via social media. And most consumers rate the customer's service experience of a brand through this medium.
Also, you should take this fact to your business advantage and improve customer service by deploying social media as a modern means of communication.
That way, you can always make yourself or Hire a Social Media Manager to be available to the customers and answer their questions in a more casual, informal, and timely manner.
It will help you to strengthen your relationships with your customers, position you ahead of your competition, and earn the golden etiquette of a highly professional business.
10. Mind The Timing
Is there really the best time to post content on social media?
Yes.
The best time to update your social media platform is whenever your audience is most active. A well-timed post can result to more likes, comments, shares, and click-throughs.
However, there is no one size fits all as the best times vary depending on the industry and your specific audience. It is your responsibility to understand your audience's behavior and what time they are most likely to be active.
Conclusion
Most Nigerian businesses use social media to create awareness and increase their reach.
However, they fail to recognize one simple fact – social media can also help them to skyrocket business revenue.
All that is required is to figure out the best platforms for your brand.
Then use proven contemporary digital marketing tools and strategies to promote your products or services.
In this post, we discussed the benefits of social media marketing to Nigerian businesses.
And showed you 9 ways to increase the profitability of your business using social platforms. How many of these strategies have you used before?
Which of them do you consider to be the most valuable for your business? Kindly leave a comment – we would love to share your experiences on this topic.