A look at "The Top 10 Women's Running Shoes for Peak Performance" Are you ready to take your running game to the next level? Whether you're a seasoned marathoner or just starting on your fitness journey, having the right pair of running shoes can make all the difference. In this article, we'll explore the top 10 running shoes for women that will not only provide comfort but also help you achieve peak performance. Lace up your shoes and let's dive in!
The Top 10 Women's Running Shoes for Peak Performance
Here are the top 10 women's running shoes for peak performance in 2023, based on my research: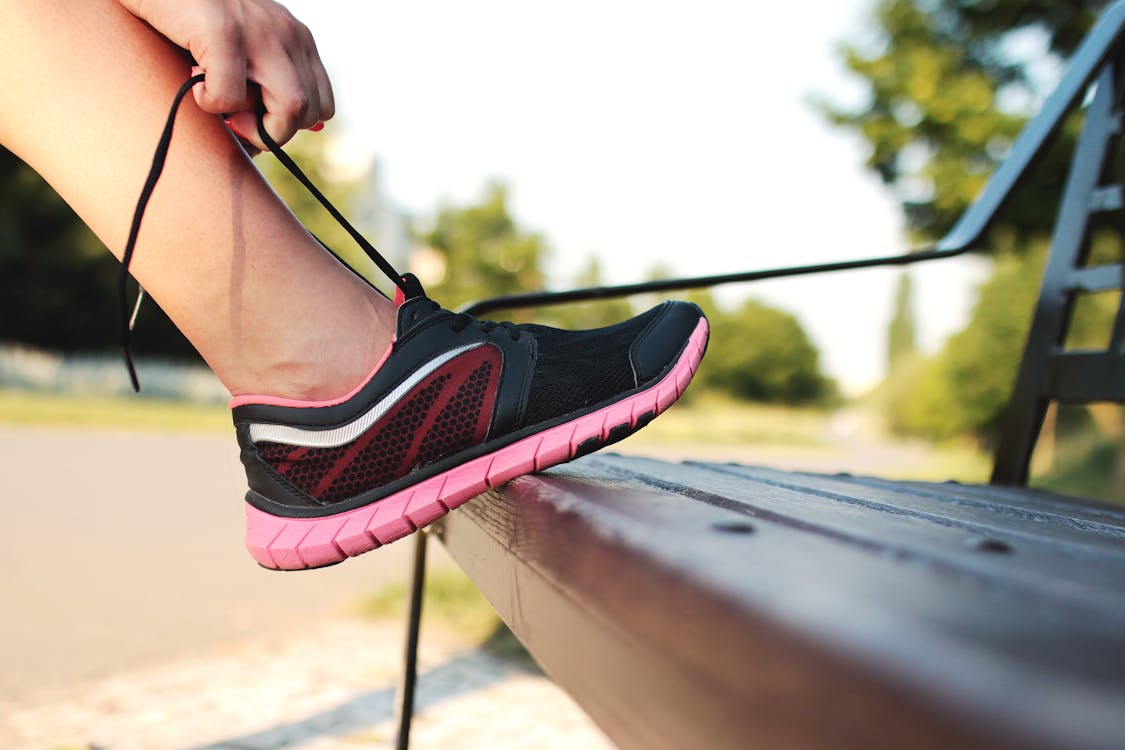 1. Nike Air Zoom Pegasus 38
The Nike Air Zoom Pegasus 38 is a true crowd-pleaser. With its responsive cushioning and lightweight design, these shoes are perfect for both beginners and experienced runners. The improved fit and stability ensure a comfortable ride mile after mile.
2. Adidas Ultraboost 21
Adidas Ultraboost 21 is a game-changer when it comes to energy return. The Boost technology in these shoes gives you an extra bounce in your step, making each run feel effortless. Plus, the stylish design means you can wear them both on and off the track.
3. Brooks Ghost 14
If you're looking for a plush and smooth ride, the Brooks Ghost 14 is your best bet. These shoes offer exceptional cushioning and support, making them ideal for long-distance runs. Say goodbye to discomfort and hello to your new running companions.
4. New Balance Fresh Foam 1080v11
The New Balance Fresh Foam 1080v11 is all about comfort. The Fresh Foam midsole provides a soft and responsive feel with each stride. Whether you're hitting the pavement or the trail, these shoes will keep your feet happy.
5. Hoka One One Clifton 8
Hoka One One is known for its maximalist cushioning, and the Clifton 8 lives up to the reputation. These shoes are incredibly lightweight despite their plush cushioning, making them perfect for runners who want both support and speed.
6. ASICS Gel-Kayano 28
For runners seeking stability and comfort, the ASICS Gel-Kayano 28 is a top choice. The Gel technology in the heel and forefoot absorbs shock, reducing the risk of injury during your runs. Stay focused on your goals with these reliable shoes.
7. Under Armour HOVR Machina 2
The Under Armour HOVR Machina 2 combines innovation and style. With a built-in sensor that tracks your running metrics, these shoes are a tech-savvy runner's dream. They provide excellent energy return and support for your training sessions.
8. Mizuno Wave Rider 25
Mizuno Wave Rider 25 is a classic choice for neutral runners. These shoes offer a comfortable fit, smooth transitions, and reliable durability. Whether you're tackling a 5K or a marathon, they won't let you down.
9. Saucony Kinvara 12
The Saucony Kinvara 12 strikes the perfect balance between cushioning and responsiveness. These lightweight shoes are a favorite among runners looking for a natural feel without sacrificing support.
10. Reebok Floatride Energy 3.0
Last but not least, the Reebok Floatride Energy 3.0 is a budget-friendly option that doesn't compromise on quality. With its lightweight design and responsive cushioning, these shoes are a great choice for those looking to get the most bang for their buck.
Conclusion
In conclusion, finding the perfect pair of running shoes is essential for any female athlete. The right shoes can enhance your performance, reduce the risk of injuries, and, most importantly, keep you comfortable throughout your runs. Consider your running style, terrain, and personal preferences when choosing from these top 10 women's running shoes, and you'll be well on your way to achieving your fitness goals. Happy running!