If you're a fellow mystery enthusiast, here are the top 10 Best Mystery Movies In 2022 that will keep you guessing until the end.
2022 was a great year for mystery movies. There was something for everyone this year, from gripping stories of child abduction to supernatural mysteries.
1. The Black Phone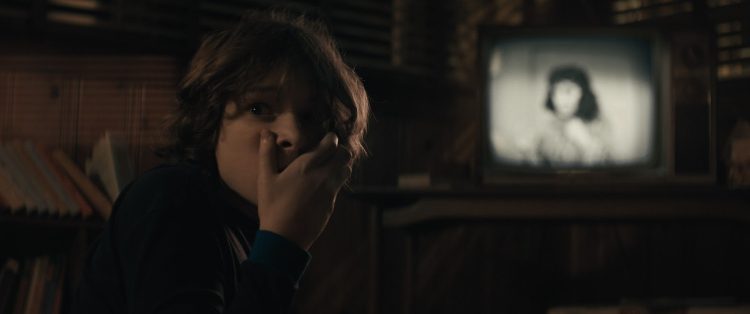 The Black Phone is based on a short story of the same name. It follows a mysterious and creepy child abduction case of a 13-year-old boy locked in a sound-proof basement by a masked child killer. As the story unravels, the boy starts receiving calls from the abductor's previous victims on a disconnected phone. Each has a scary story, but they're also essential pieces of this mysterious puzzle.
2. Nope
Nope is another excellent mystery movie of 2022. It's a science fiction horror movie directed by Jordan Peele. Nope follows two siblings who run a horse ranch in California and witness an uncanny and mysterious phenomenon in the sky. After seeing an unidentified flying object, they set out to document evidence of the UFO's existence. This movie has a lot of mysterious events, creepy scenes, and scary monsters, so it's an excellent film for all mystery fans.
3. Don't Worry, Darling
Don't Worry Darling is one of the most talked-about movies of 2022, primarily because of the behind-the-scenes drama. Olivia Wilde directs this mystery. It follows a young couple, Alice and Jack, living their dream life in the 1950s, but soon we realize that nothing is as it seems. Their utopian experimental community has a dark secret, and when Alice (played by Florence Pugh) realizes something is off, that is when everything changes.
4. Death On the Nile
Death On the Nile is ideal for mystery loves and Agatha Christie fans. This book adaptation takes us to Hercule Poirot's Egyptian vacation, where he helps solve a murder mystery during an idyllic couple's honeymoon. Like every Agatha Christie novel, this story is full of twists and mysterious events.
5. Bodies Bodies Bodies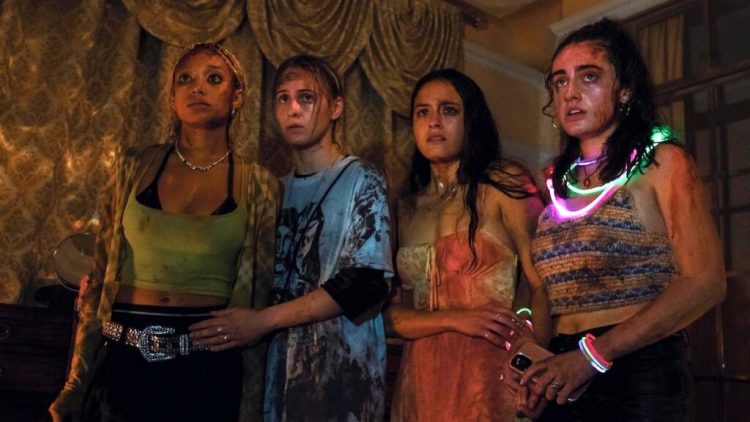 Another mystery movie you should watch in 2022 is Bodies Bodies Bodies. It follows a group of 20-something-year-old friends whose party plans go wrong. The movie is filled with fake friends, violence, and bloody images, so give it a watch if you're a fan.
6. Fresh
Fresh was one of the most talked about films online, primarily for its bizarre plot. It offers a unique take on the horrors of modern dating. The movie follows a young woman who meets a handsome man, but their relationship quickly turns wrong as she finds herself battling to survive his unusual appetite. This movie will keep you on your toes, that's for sure.
7. See How They Run
See How They Run, a comedy murder mystery featuring Sam Rockwell, Saoirse Ronan, and Adrien Brody. The movie is set in the West End of 1950s London, where plans for a movie adaptation go wrong when one of the cast members is mysteriously killed. This is a funny and engaging film with mature and dark themes that will keep you guessing until the end.
8. Smile
One of the best horror mysteries of 2022 is Smile. Smile is a story of a therapist who witnesses the brutal suicide of a patient and then starts experiencing traumatic and disturbing occurrences. As she tries to understand what's happening, she must work on unpacking many family trauma and hidden emotions. This horror mystery will shake you to your core, so watch out if you're the fainthearted type of person.
9. Where the Crawdads Sing
Where the Crawdads Sing is a story of a marsh girl, who was abandoned by her family and was forced to raise herself. When she meets two young men, she starts experiencing new emotions that completely change her life. After one of them is found dead, she becomes the main suspect and has to fight against all odds to clear her name. As you can imagine, this brings up a ton of secrets and mysterious events that you'll be eager to watch unravel.
10. The Good Nurse
The Good Nurse tells a true story of a nurse who suspects her colleague is guilty of a series of mysterious patient deaths. As she tries to uncover the truth and bring justice to light, she risks her own life. This slow-burning thriller mystery has everything you love in this genre – shocking twists, suspenseful events, and a cold-blooded murderer.
READ NEXT: 5 Best Action Stars of the 80s