Krapopolis Season 3 — Even though a TV show being renewed before its premiere is unusual, what is happening with Dan Harmon's most recent FOX project is utterly unheard of.
The creator of Community and co-creator of Rick and Morty has been working on a new animated series called Krapopolis for a while; FOX has already ordered two seasons, with the first one due to air this spring.
The network decided to postpone the show until the 2023-2024 television season while also renewing it for a third episode this Thursday.
Despite the fact that the series has yet to air a single episode, Michael Thorn, FOX's president of scripted programming, announced on Wednesday that Krapopolis had been officially renewed for a third season.
That is how assured FOX seemed to be in Harmon's most recent show. "The 2023-24 season is the perfect launching pad for this highly-anticipated and very funny animated comedy, complete with multiple seasons of epic laughs for fans," Thorn said.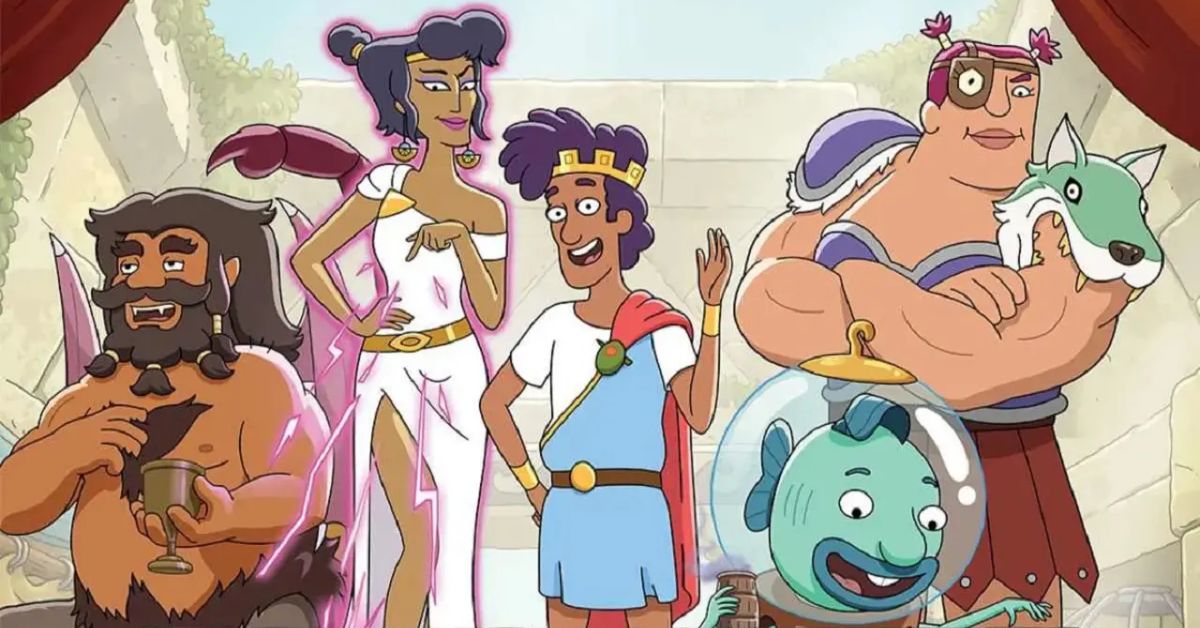 "The more we learn about production, the more enthused we are with their originality, story arcs, faultless execution, stellar voice cast, and ability to turn out episode after episode of astounding happenings and outrageous, unexpected laughter," the statement from the writers reads.
The positive news for Harmon comes at a time when his well-liked Rick and Morty sitcom has been in the press for all the wrong reasons. Justin Roiland, the co-creator, and star of the series is accused of domestic violence in 2020 and is also the subject of multiple s*xual assault and misconduct allegations.
He was let go from his many TV projects, leaving Harmon to handle Rick and Morty alone. The show is going forward as scheduled despite Roiland's absence. The story of a dysfunctional family of people, gods, and monsters in ancient Greece is told in Krapopolis, a work by Harmon alone.
@Krapopolis tweeted on its Twitter  account and wrote about the Krapopolis, you can see below:
Aside from Richard Adyoade, who plays Tyrannis, Hannah Waddingham, Matt Berry, Pam Murphy, Stupendous, and Duncan Trussell, who plays Hippocampus, are also featured in the series.
About the Krapopolis Show
A flawed family of humans, gods, and monsters try to rule one of the earliest towns in the world without murdering each other in Dan Harmon's animated comedy KRAPOPOLIS, which is set in mythological ancient Greece.
King Tyrannis is in a more difficult position than others as he is attempting to construct one of the first towns from nothing. With the KRAPOPOLIS Krap Chicken Fan Pass, you can become king before the show's 2023 FOX premiere without having to attend a lot of meetings or worry about being poisoned.
ALSO READ: Busy Philipps To Star In 'Mean Girls' Musical Movie
FAQs
Where can i stream Krapopolis?
Krapopolis will air exclusively on FOX in the US. If you already get FOX as part of a cable TV subscription, you can just sign into the website and watch live at no added cost. Alternatively, those who want to watch Krapopolis without cable can log in using a Sling TV, fuboTV, YouTube TV, or Hulu with Live TV account.
Is Krapopolis out?
The animated series is due to premiere on the Fox channel in May 2023 as part of a new Monday night animation time slot.