A look at "The 9 Most Comfortable Running Shoes for Making Your Miles a Little More Pleasant" Are you tired of feeling like your feet are on fire after a long run? Do you dread putting on your running shoes because they make each step a painful ordeal? If so, it's time to upgrade your footwear game.
The 9 Most Comfortable Running Shoes for Making Your Miles a Little More Pleasant
When it comes to running, comfort is key. The right pair of running shoes can make all the difference in your workout experience. Whether you're a seasoned marathon runner or just starting out on your fitness journey, having comfortable running shoes can help you go the extra mile. In this article, we'll unveil the 9 most comfortable running shoes that will turn your miles into a blissful journey.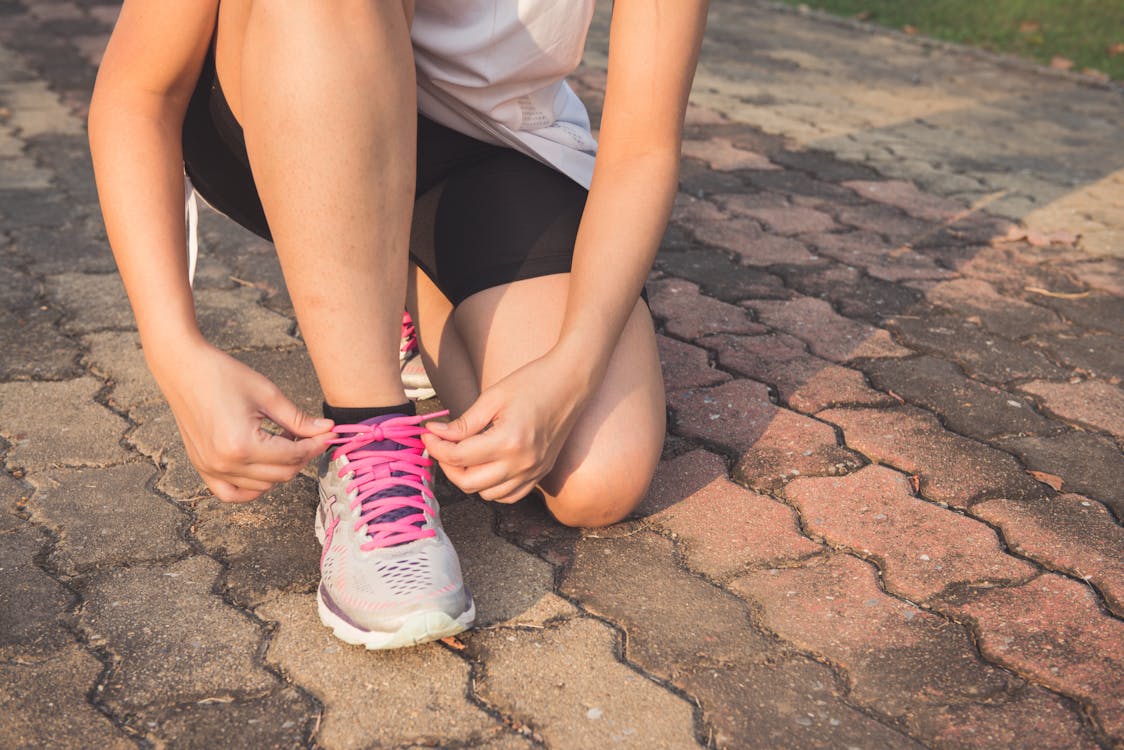 Hoka One One Clifton 7
Why It's Comfortable
The Hoka One One Clifton 7 is known for its plush cushioning and lightweight design. It features a full-compression EVA midsole that provides excellent shock absorption and a smooth ride. The breathable upper ensures your feet stay cool, even on long runs.
Runner's Delight
This shoe is a favorite among runners for its cloud-like comfort. The Meta-Rocker technology encourages a natural gait cycle, reducing fatigue and discomfort during runs. Whether you're a beginner or a pro, the Clifton 7 is a top choice.
Brooks Ghost 14
Comfort at Its Best
The Brooks Ghost 14 is designed with a soft, yet responsive cushioning that adapts to your stride. It offers a balanced ride and excellent arch support, making it a versatile option for various foot types. The engineered mesh upper keeps your feet well-ventilated.
Supportive and Stylish
This shoe is not only comfortable but also stylish. It's a favorite among runners who appreciate both form and function. The BioMoGo DNA technology in the midsole provides adaptive cushioning, making it perfect for long-distance running.
New Balance Fresh Foam 1080v11
Plush and Pliable
The New Balance Fresh Foam 1080v11 boasts a plush and pliable midsole that offers superior comfort. The Fresh Foam technology provides a cushioned and responsive ride, while the Ultra Heel design offers a secure fit.
Versatile Performance
This shoe is ideal for runners looking for versatility. It performs well on both short sprints and long-distance runs. The ortholite sock liner adds extra comfort, making it a top choice for runners of all levels.
ASICS Gel-Nimbus 23
Gel Cushioning
ASICS Gel-Nimbus 23 features gel cushioning in both the forefoot and rearfoot, providing exceptional shock absorption. The FlyteFoam Propel technology adds a responsive feel to your stride. It's a true winner in terms of comfort.
Durability and Support
This shoe is not only comfortable but also durable. It's built to withstand miles of running while providing consistent support. The engineered mesh upper ensures breathability, keeping your feet comfortable during those long runs.
Nike Air Zoom Pegasus 38
Zoom Air Technology
The Nike Air Zoom Pegasus 38 incorporates Zoom Air technology in the forefoot, delivering a responsive and cushioned ride. It's known for its versatility and comfort, making it a go-to choice for many runners.
Sleek Design
This shoe combines comfort with a sleek design. It's suitable for both casual runners and those who take their training seriously. The padded collar and tongue add extra comfort and support.
Saucony Kinvara 12
Lightweight Comfort
The Saucony Kinvara 12 is celebrated for its lightweight and responsive design. The PWRRUN cushioning provides a comfortable and energetic feel with each step. It's perfect for runners seeking a more natural running experience.
Minimalistic Approach
This shoe offers a minimalistic approach to running. It's designed to give you a close-to-the-ground sensation while still offering ample cushioning. It's a favorite among minimalist runners.
Altra Torin 5
Zero Drop Platform
The Altra Torin 5 features a zero-drop platform, promoting a more natural foot position during your runs. It's known for its roomy toe box, allowing your toes to splay naturally. This shoe is all about comfort and performance.
Wide Fit
If you have wide feet, the Altra Torin 5 is a great choice. It accommodates wider foot shapes without compromising on comfort. The plush midsole provides a cushioned feel, even on rough terrain.
Skechers GoRun MaxRoad 5
Ultra-Lightweight
The Skechers GoRun MaxRoad 5 is ultra-lightweight, making it a favorite among speedsters. It offers a cushioned ride with its responsive ULTRA GO midsole. The breathable upper keeps your feet cool.
Speed and Comfort
This shoe is designed for speed and comfort. Whether you're training for a race or going for a quick jog, the GoRun MaxRoad 5 won't disappoint. It's all about delivering a comfortable and efficient run.
Adidas Ultraboost 21
Adidas has stepped up its game with the Ultraboost 21. These shoes offer a perfect blend of style, comfort, and performance. The Boost midsole technology provides exceptional energy return, making each stride effortless.
Mizuno Wave Rider 25
The Mizuno Wave Rider 25 is designed to deliver a smooth and comfortable ride. With its Wave Plate technology and cushioned midsole, it absorbs shock and provides excellent support, making it an ideal choice for runners of all levels.
Conclusion
In the world of running, comfort is paramount. The right pair of shoes can make your runs more enjoyable and help prevent injuries. The nine running shoes mentioned in this article cater to various preferences, from cushioned comfort to minimalist design. Remember to choose the one that suits your running style and foot shape best to make your miles a little more pleasant.
FAQs
Are these shoes suitable for beginners?

Yes, many of these shoes are great for beginners due to their comfort and support features.

Do these shoes come in different colors?

Most of these shoes offer a variety of color options to suit your style.

Can I use these shoes for other activities besides running?

While they are primarily designed for running, some of these shoes can be used for other low-impact activities.

Do I need to break in these shoes?

While it's a good practice to break in any new pair of shoes, these options are generally comfortable right out of the box.

Where can I buy these comfortable running shoes?

You can find these shoes at major sporting goods stores or online retailers. Be sure to check for sales and discounts for the best deals.
Don't miss | The Ultimate Guide to Top-Notch Trail Running Gear