Report 'Uruguayan Football Star Fabricio Díaz Inks Deal With Al Gharafa In Qatar' After much speculation surrounding his future in football, Fabricio Díaz made the decision to leave Liverpool and join Al-Gharafa in Qatar.
The captain of the Uruguayan Under-20 Team, who clinched the world title in their category in June, was officially announced as Al-Rayyan's newest football acquisition.
Uruguayan Football Star Fabricio Díaz Inks Deal With Al Gharafa In Qatar- Report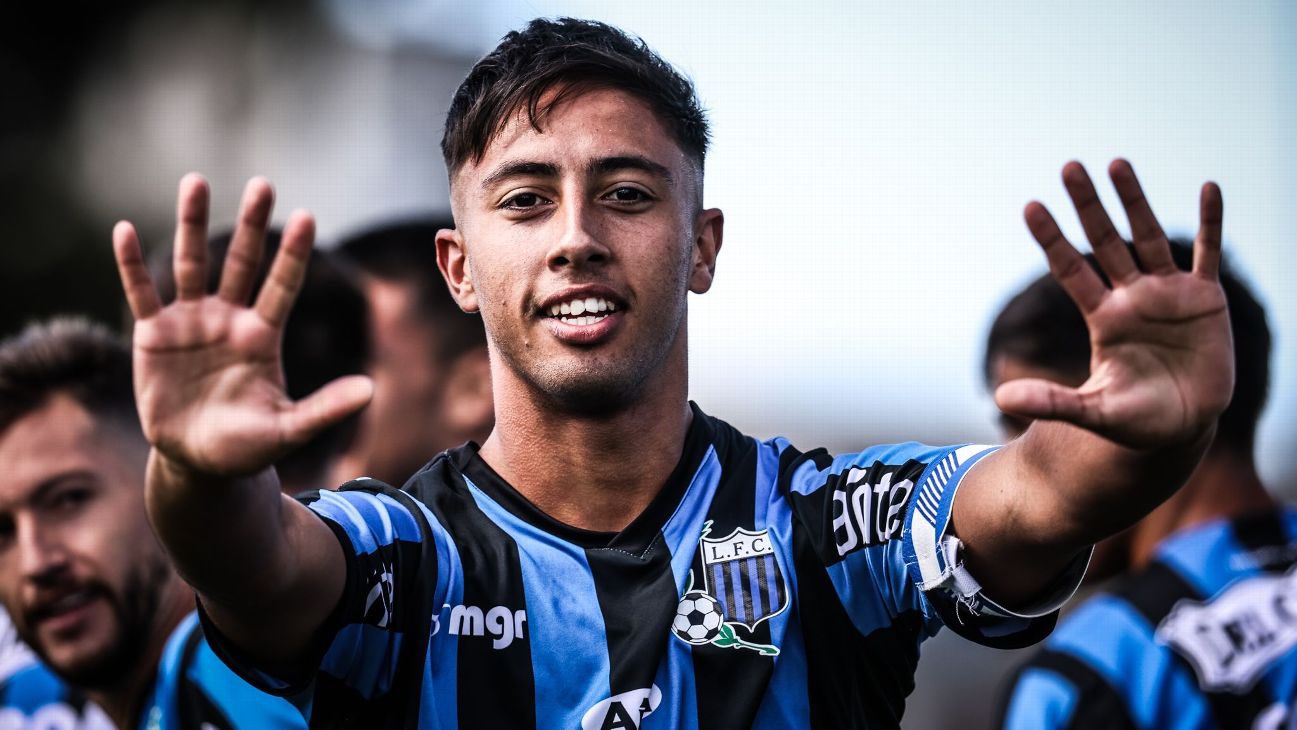 Throughout the transfer window, Díaz's name was linked to several prominent European football teams, including Spain's Barcelona and England's Brighton. However, as the transfer window closed early this month, the move to Europe didn't come to fruition.
At the age of 20, Díaz concludes his tenure with the Belvedere team, boasting an impressive record of 122 games in their black and blue jersey. He netted five goals and secured five titles: Clausura 2020, Apertura 2022, Uruguayan Super Cup 2020 and 2023, and Intermediate Tournament 2023.
Al-Gharafa, managed by Portuguese Pedro Martins, competes at the Thani bin Jassim stadium, which was not utilized during the last World Cup. Their most recent Qatar Stars League triumph dates back to 2010.
While the club hasn't historically had Uruguayan players, a fellow countryman, coach Diego Aguirre, did have a brief stint there, overseeing the team for eight matches in 2014.
Interesting Facts To Know About Fabricio Díaz
Here are some interesting facts to know about Fabricio Díaz:
He was born in Montevideo, Uruguay, on February 2, 2003.
He is a youth academy graduate of Liverpool Montevideo.
He made his professional debut for Liverpool Montevideo on February 2, 2020, one day before his 17th birthday.
He was named captain of the Uruguayan side that won the 2023 FIFA U-20 World Cup in Argentina.
He has been capped by the Uruguayan senior national team.
He is known for his passing, positioning, and mobility.
He can play as a pivot or in a more advanced position in midfield.
He has been linked with a number of European clubs, including Barcelona and Liverpool.
He signed a deal with Al Gharafa in Qatar in September 2023.
Here are some additional interesting facts:
Díaz is a very intelligent player with a high football IQ.
He is also a very hard worker and is always dedicated to improving his game.
He is a role model for young players and is known for his humility and positive attitude.
Díaz is also a very popular figure in Uruguay and is seen as one of the country's most promising young players.
Also Read: What Is American Visual Artist Alexandra Grant Faith? Personal Life Explored